Integration with ModBus TCP helps you save time, effort, and money, as it allows you to collect the temperature and humidity data directly from the sensors of the chamber bypassing the need for any additional equipment.
To establish the ModBus TCP connection, press the Climatic Chamber button:

The Climatic Chamber Control window appears. Here, specify the chamber's IP and port along with the data read period and desired data types.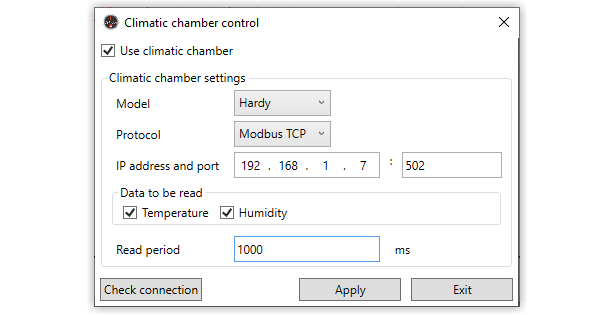 After pressing the Apply button, VisProbe SL checks the connection and, if successful, shows the Temperature vs Time and Humidity vs Time graphs: